Date.fm Press Materials
Press Contact
Email
- Josh Timonen, Co-Founder: joshtimonen@gmail.com
- Andrew Chalkley, Co-Founder: andrew@chalkley.org
Phone
- Josh Timonen, Co-Founder: 323-401-6184
Bullets
Date.fm is a totally free iPhone app released on December 9th, 2011. Download it here.
This Date.fm blog post received over 3,000 visits within 24 hours after a single posting on Hacker News.
The developers received a six-figure offer to sell the app to a competing company before the app had even launched! The offer was politely declined.
The app was created by Secret Monkey Science, a "two-man-band" development team which has created FaceJack for iPhone and iPad, the Screencasts.org website and other projects.
The "FM" in the name is a reference to the sexes, Female and Male.
The app works with heterosexual, homosexual and bisexual orientations.
Date.fm is completely independent, and is not owned by or affiliated with any preexisting dating platforms.
It is only available for the iPhone, iPad and iPod Touch (iOS Devices).
Date.fm uses facial recognition technology (built into iOS 5) to ensure all user photos have a face in them, and only one face.
Date.fm has done a lot to ensure proper usage of the app. Please see this blog article for more details.
Date.fm is the first video chat dating app in the world and was announced on April 2nd, 2012.
Promotional Text
Date.fm is a new app that rethinks and simplifies how people meet online.
A lot people don't even want to try online dating, and for good reason! They ask way too many personal questions, then they share that information with a bunch of strangers, and they usually cost money.
Date.fm is different, and beautifully simple. Here's how it works:
Date.fm asks a couple really basic questions, and finds you potential matches. It then shows you pictures with each user's age and general location, and you like or dislike them.
If you don't see any results, or don't see anyone you like yet, Date.fm will send you a push notification as soon as new people arrive for you.
If a person you liked also likes you, you'll get a push notification that you've got a match! Now, you can tap on the chat tab and start a private conversation with them. What's great is that this is completely separate from your email, texts or other social media, so you'll always have a safe place to interact with new people.
Once you've gotten to know someone, you can make video chat from within the app. Once you feel comfortable you may want to take your relationship further and meet at a coffee shop. At that point, Date.fm has done its job, and helped two people meet. As always, be safe when meeting new people and sharing information online.
Date.fm is available now as a free download in the App Store and iTunes.
Date.fm Blog Posts
Blog Homepage: Blog.date.fm

Date.fm or 'Why We Think We Can Prevail in the Notoriously Crowded Online Dating Space'
How Quality and Simplicity Make Date.fm Something Totally New
Building and Launching an iPhone App and API Without Money
Date.fm Icon
Ad Images
200x125

110x80


Ad Bar 640x100


Ad Bar 320x50

Video & Music
Promotional Video 320x480
Promotional Video 640x960
Video Still
Date.fm Promotional Music (1:56)
Promotional Images
"Micro Dating"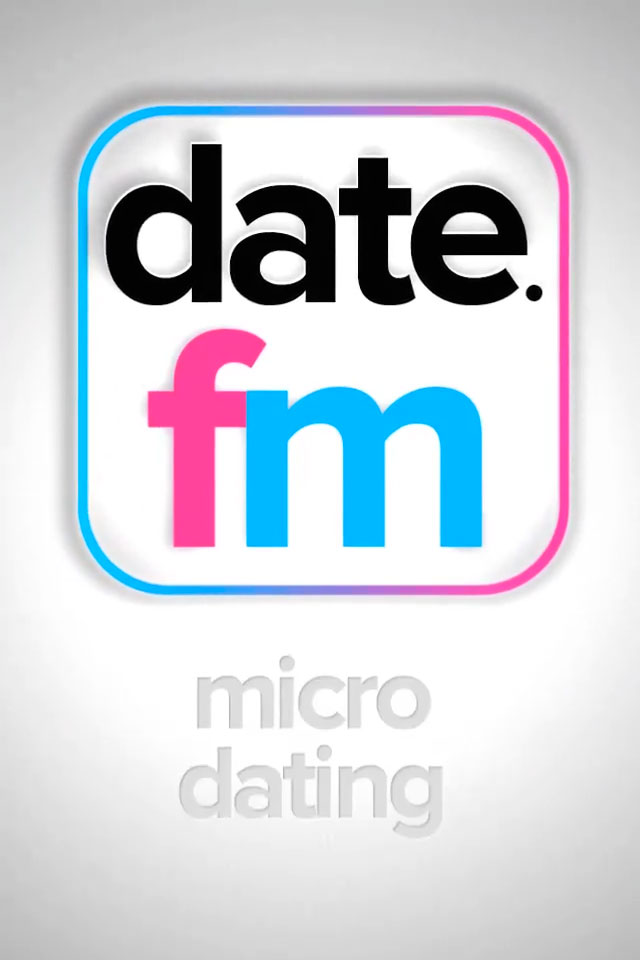 Date.fm site still



iPhones & fireworks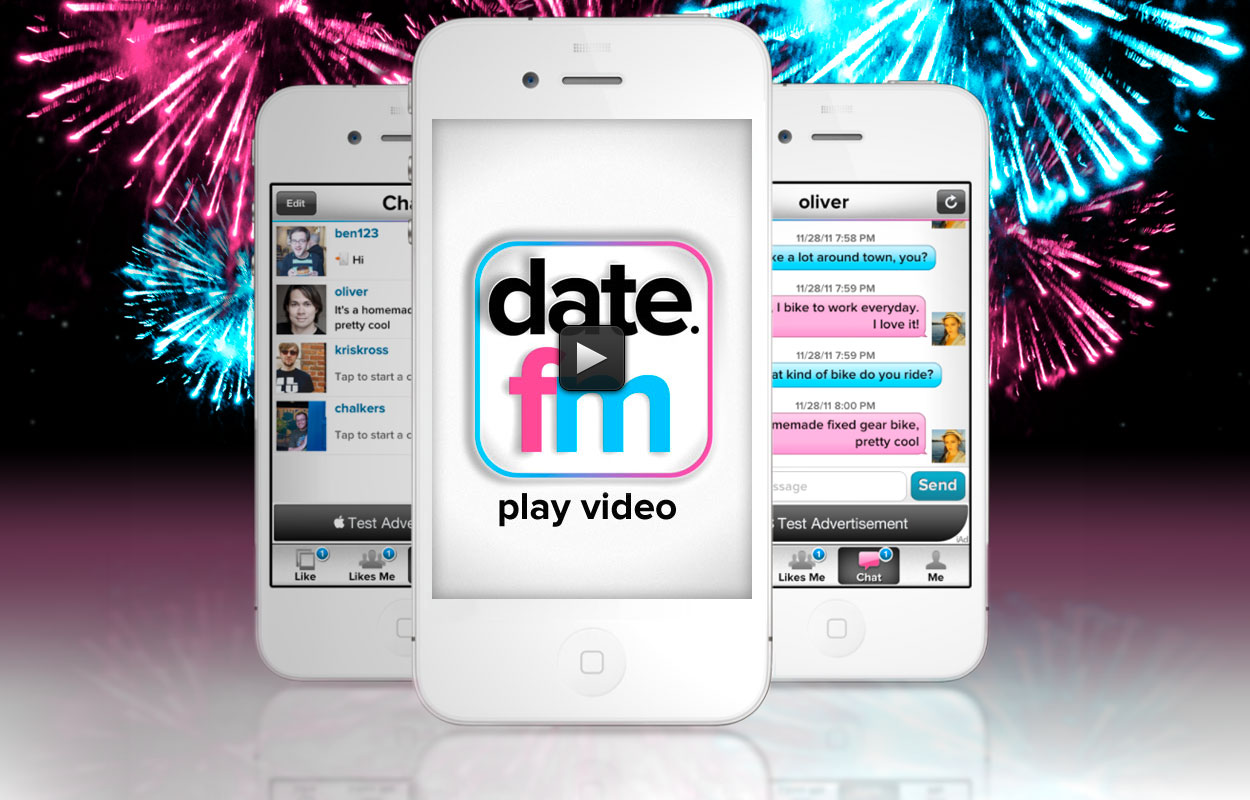 "Don't miss out
on the magic"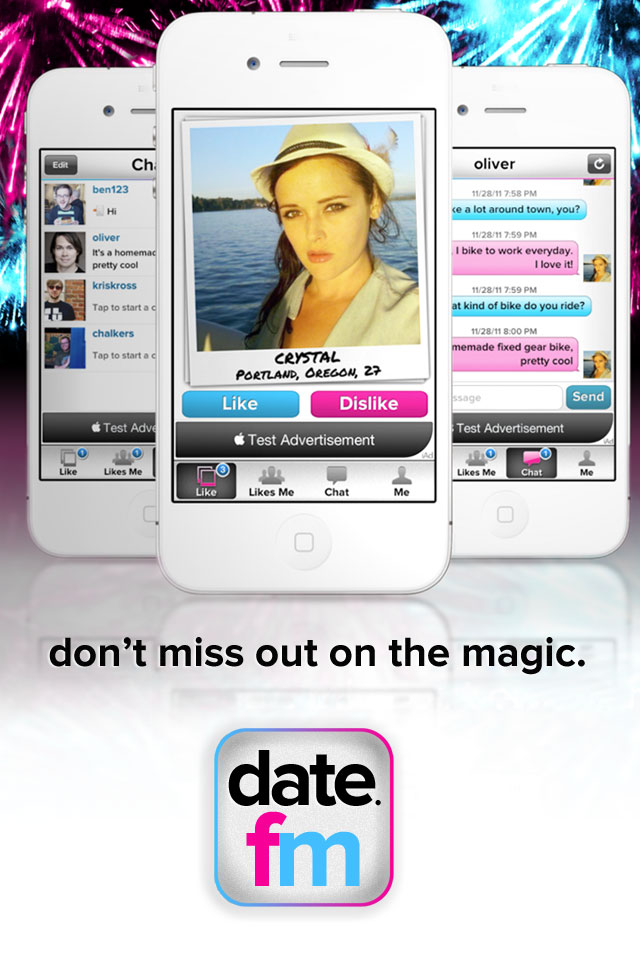 "Really simple,
totally free"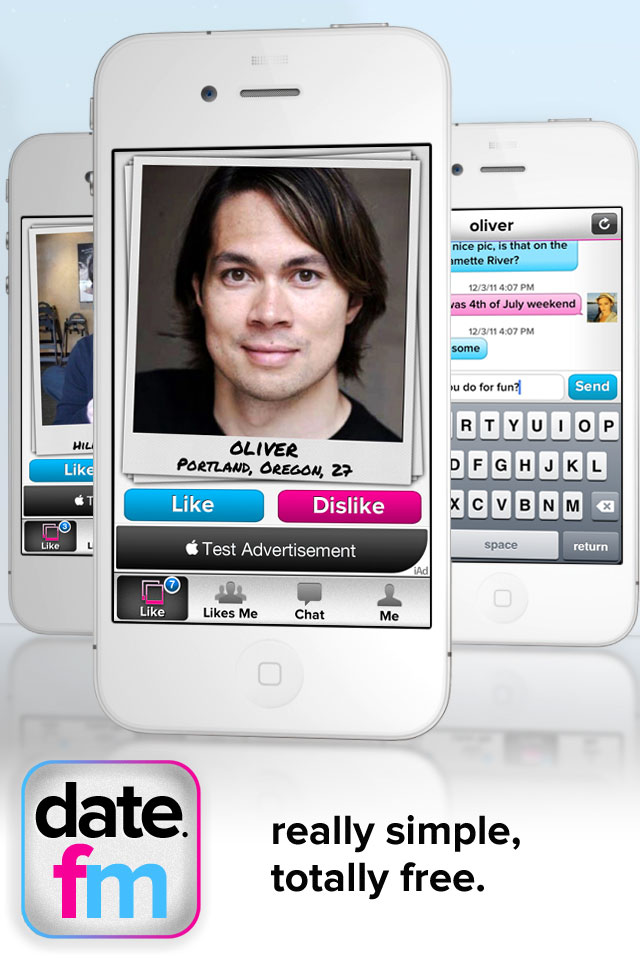 "View pictures,
like new people,
see who likes you"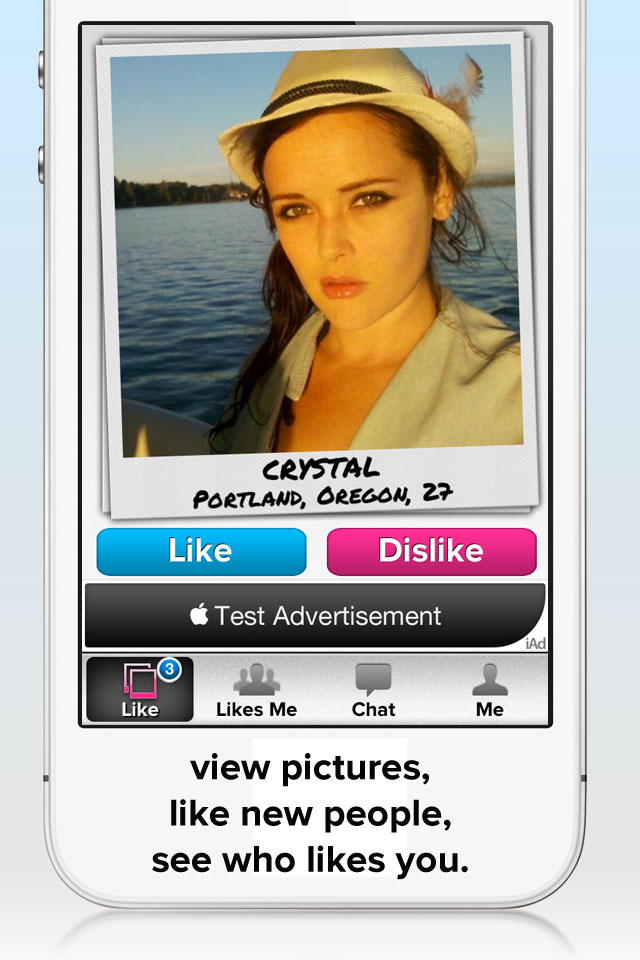 "Chat with people
you like, who
like you back"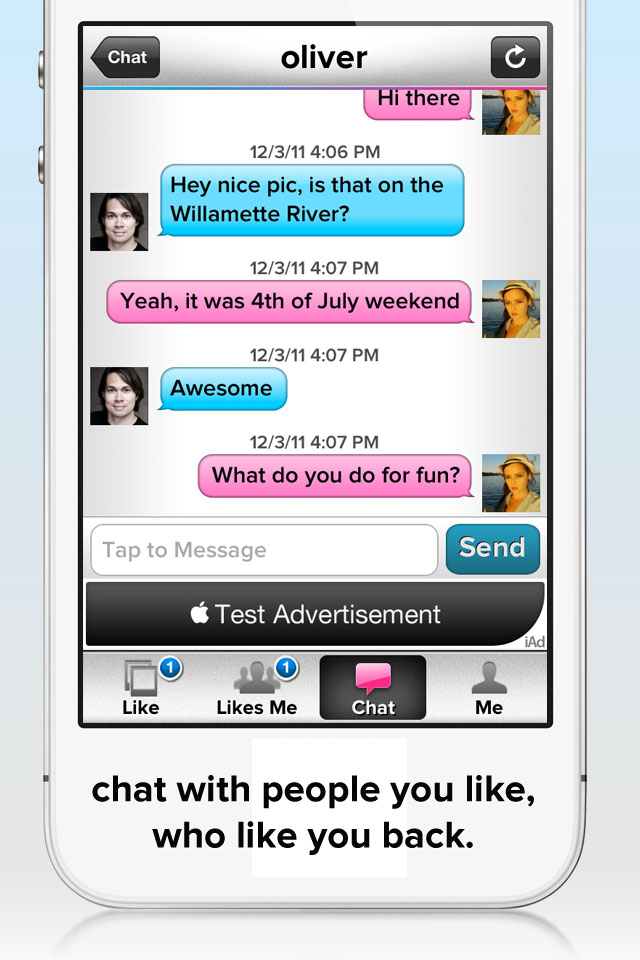 "No long forms,
no fees..."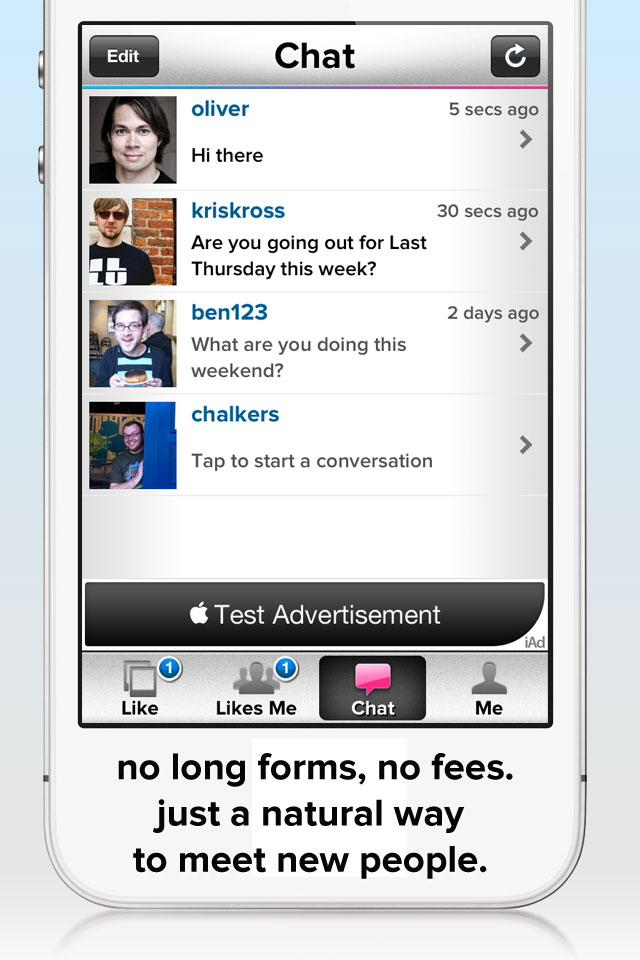 Clean App Screenshots
Liking Sarah



Liking Oliver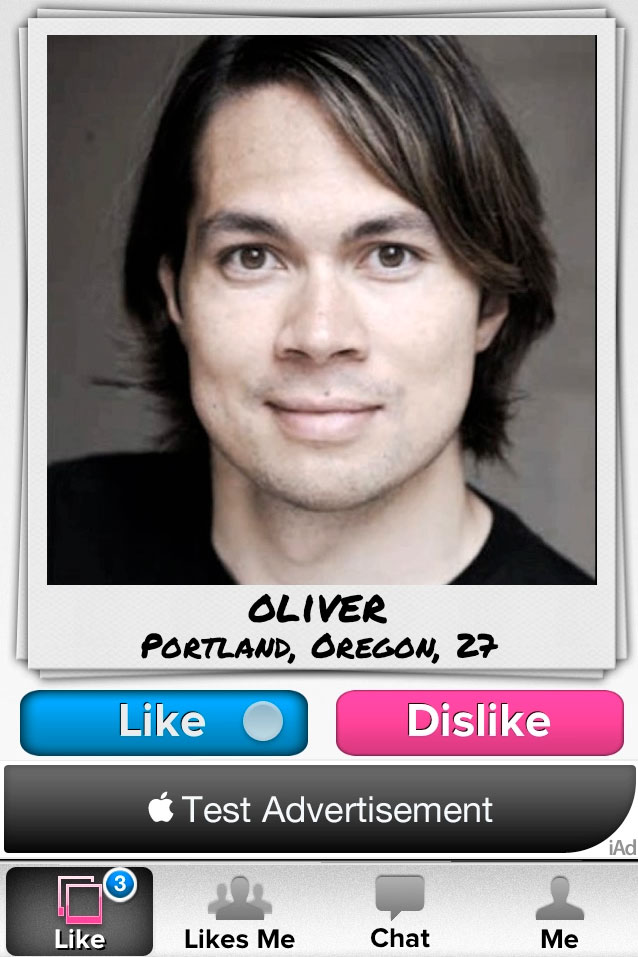 Upload Image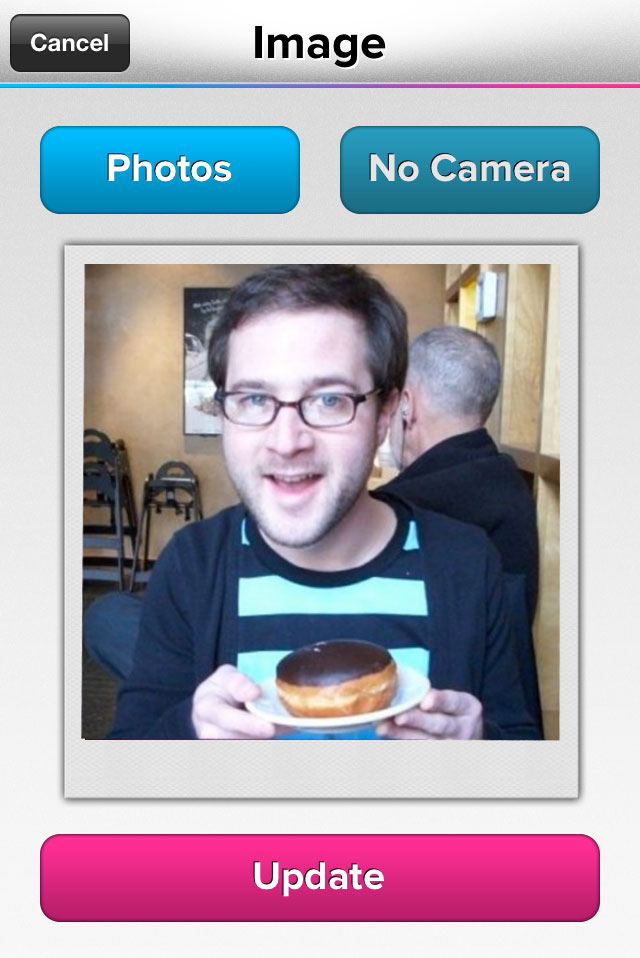 Chat



Notification from
Date.fm

Narrative Cartoon Stills (from Promotional Video)
Meeting Online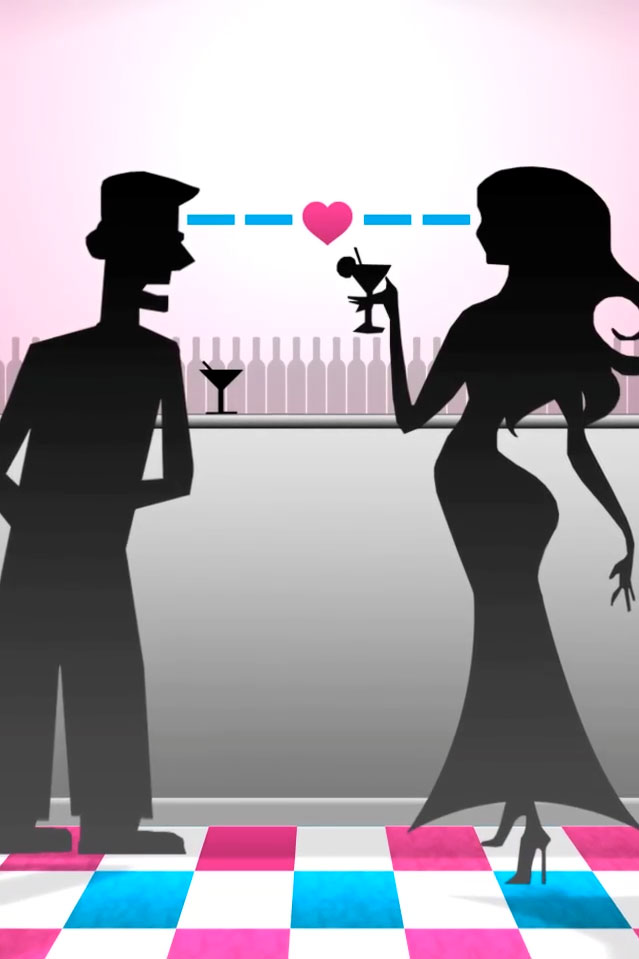 Meet at a
Coffee Shop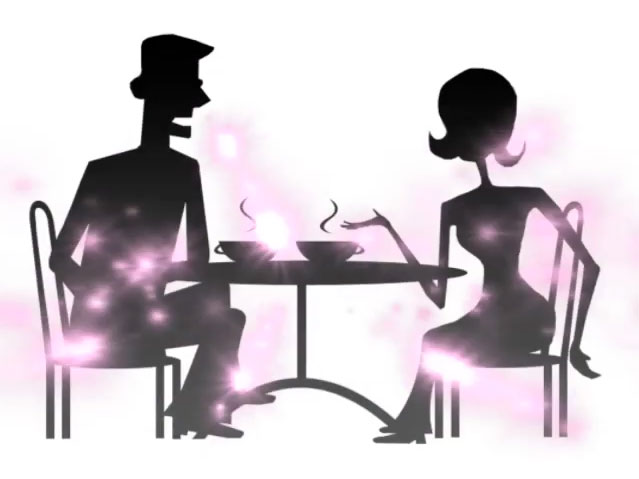 Dating Profile
In 'Gallery'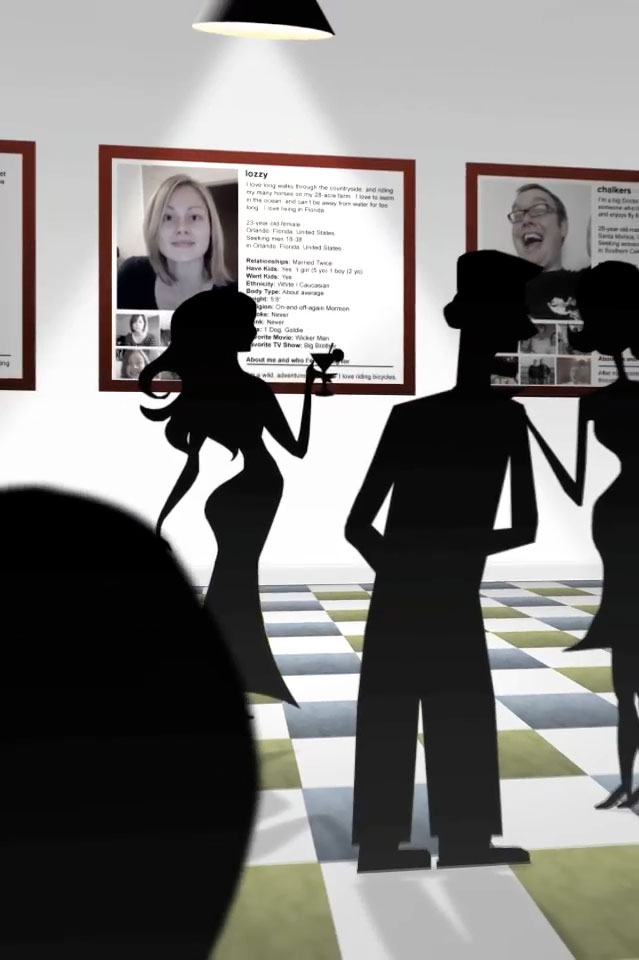 'PsychoMatch'
Form